How to Handle a loss.
By 7th Graders who care.  And... well... some who don't. 
I'll be honest. It hurts There are times in life where you just suck it up, smile, take it on the chin and move on. Today is not one of those days. Last night, the entire nation watched one of the most talented and physically imposing teams in history (See here) get bent over the knee and spanked for 4 straight quarters with a 3 foot National Championship trophy.  Alabama vs. Clemson IV was supposed to be Goliath (Bama) vs Goliath's younger and less imposing yet undefeated cousin-Leroy (Clemson).  Aaaannnnddd.... well. Leroy had heard just about enough of Goliath and "dominance" and "6 Nattys" and "Tua" and blah, blah, blah.   Leroy flexed his muscle, gripped Goliath by the throat and imposed his will and took the throne to the kingdom.
I wouldn't say Alabama fans are spoiled. We just really, really, really enjoy being atop Mount CFB relishing in the path of despair and destruction imposed previous opponents.  
Now, I don't give my students too much verbal ammunition regarding Alabama Football. The typical 7th Grade student here at Simmons doesn't get too heavily involved in the day to day musings of an Alabama Super Fan Science Teacher.  They just see it in the classroom, on my walls, the emblems on my clothes, and that Monday Morning gleam in my eyes following a Saturday of football dominance. Its no wonder they came in my classroom today, whispering to each other, "hush" and "don't say it" and "He'll get mad" and "shhhh".  They were quiet today. Mostly. I had a few brave souls. One or two "Go Clemsons" in the room and maybe even a few "Did you watch the game last night?" kind of kids. 
My therapy session began during my 4th Period class today. They filed in amid the "ssshhhhh" and the "don't say it" and sat down waiting to see what reaction they could get out of me.  I realized right then, they actually cared about my sanity. They didn't want me to crack. They sincerely wanted me to be "normal".  So. I grabbed a pen. A notebook pad and began my own therapy as I asked them the following question:
"What strategies do  you use, as fans of other teams, (you know, pretty much everyone else) to cope with the pain of a loss?"  I felt like it would be worth your time to read their responses. Some were good. Some were just to be funny. But the really cool thing that happened...it honestly worked! 
10 Alabama Fans, 7 Auburn Fans, 1 Gator Fan, 1 Ole Miss Fan, 1 Wisconsin Fan, 4 Didn't Care about College Football Enjoy
Student #1. Blame the offensive coordinator, Offensive Line, QB and Kicker.  
Yes, no, maybe and YES. Obviously Student #1 watched the game. He likely was sitting right next to a very confused, angry dad-probably foaming at the mouth while yelling at the screen.  I really hate it for the the Bama kicker, who in all likelihood is a very upstanding, cool fella. But sweet Baby Jesus, somebody take the blindfold off this guy! Not to mention that total repulsive attempt at a fake.  Literally 8 million people who were watching the game saw the fake coming along with the Clemson Defense who were all yawning and eating popcorn while watching Mac Jones trip all over himself trying to desperately get back to the line of scrimmage.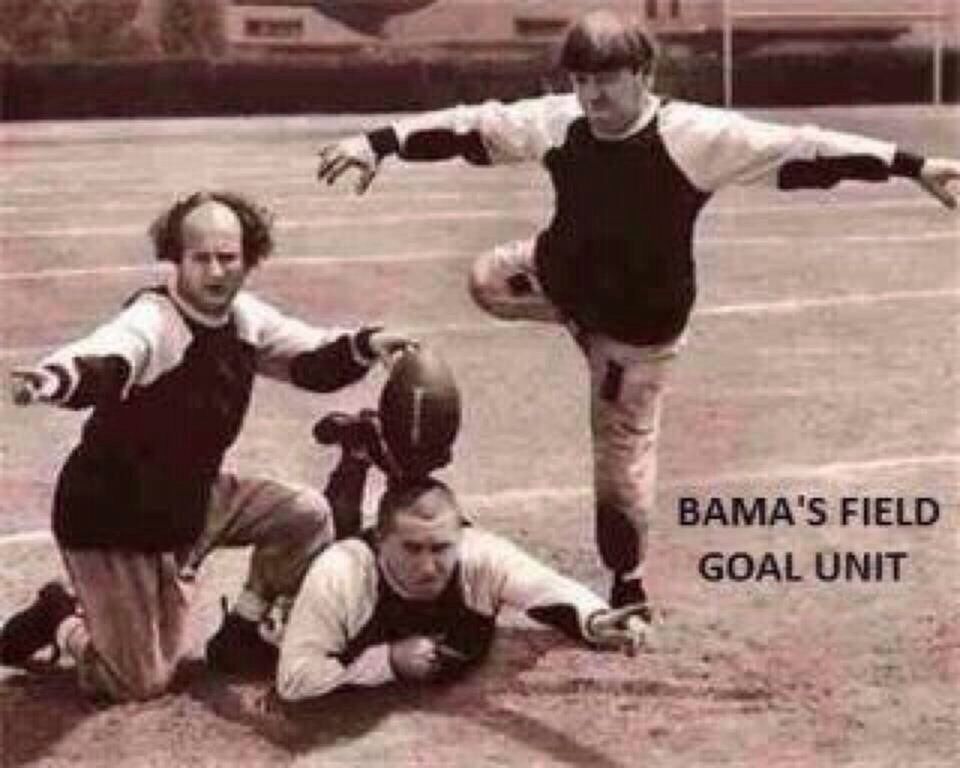 Student #2. Reflect on one of the greatest seasons in history.
Nice Point student #2.  Alabama had a great season. 14-1 is something by any other standard, would be unimaginable. We watched what was one of the most magical seasons in all the land take place in 2018. There were some great moments to reflect on. Remember that Hollywood script win against Georgia with Hurts coming in to save the day in a complete reversal of fate? (see here)  Aaahhh. That helps, Student #2--But only for a second.... which brings me to.... student #3
Student #3. Think what you could do if you just could add another second to the clock. 
Nice jab there Student #3. (Obviously wearing an Auburn Shirt today).  Lets think for a moment.  --- What could have been.
NOPE.  That image is far worse that the current reality. Dabo showed mercy. That score could have been far worse. Clemson chewed up 10 minutes on that last drive and didn't put it in the end zone. That defeated, tired and beat up defense of Alabama was doing all it could just to keep it respectable. So. No thank you Student #3.  You and your "second" can live in 2013 in the second most painful loss ever . No more "seconds" here.
Student #4 Name all the teams worse than you.
YES! Student #4 really has a therapeutic future. If you are an Alabama fan, go ahead and get out a pen and paper and start writing. Or just jot down a few stats. There are 774 colleges and universities in the United States that provide football programs. That's a lot. Come on y'all. Think about it. Aside from that Clemson Monster in South Carolina, I would put my money on Alabama on all the other 773 football teams. Good Job Student #4.  
Student #5  Blame it on Gus
CLEARLY an Auburn Fan not currently riding on the Gus Bus. While it is an attractive thought to place the blame on Gus, I'm sure he really meant, "Blame it on the coach like we do".  There was a moment there during the game (see fake field goal), where I lost faith in Sith Lord Saban. It was only a moment.  During that moment, as I watched Alabama's stronghold on CFB slipping, I caught myself thinking, "What kind of bonehead coach would make that call?" then realized, when weighed against the magnitude of all Saban has accomplished, this is clearly just one of very few OBVIOUSLY, TERRIBLE, BONEHEADED, RIDICULOUS CALLS HE HAS EVER MADE. 
Student #6 No Twitter. No ESPN, No Talk shows or internet articles for at least a month.
Thank you Student #6. Done. Just the thought of what Danny Kannell is probably saying right now is enough to make me check into an anger management clinic.  I can just hear him now, bathing in all that ACC love.  Hes probably talking about how the two best SEC Teams, (Bama and Georgia) got hammered in the post season.  Hes probably sitting there all high and mighty on his little ex-ESPN analyst desk somewhere working on his next tweet that starting with something like, "I told you so". Eat it Danny Kannell and all you other Twitter haters. I'm not looking.
Student #7 Chocolate and Netflix
Not a bad idea there (obviously female) Student #7. In fact. I'm cutting the cord today. Well. Almost. I'm subscribing to Youtube TV. But no more turning on the TV, only to find that Dish Network Realizes that I prefer to watch ESPN in the afternoons at around 3:30. Not gonna fall in that trap.
Student #8 Accept the "Everyone is a Winner Participation Trophy" Mentality
This student confessed openly, that he currently has over a dozen participation trophies and that well....it helps. Sometimes. Lets try it out and see how it feels.
"Well at least we made it to the College Football National Championship Game". 
Nope. Still hurts. In fact, it only makes the foul,  bitter taste still in my mouth even worse. No one wants to be recognized for losing.  I remember coaching wrestling years ago and we were hosting a tournament. At the conclusion of the tournament, I realized that we were supposed to award 1st through 6th place. I had only planned for 1st through 4th. I managed to quickly come up with an award for 5th and 6th place. It was a printout of the bracket. I overheard one of the wrestlers laughing that he didn't even win a match and got 6th place and got (semi) rewarded. 
That's what it feels like.  No thanks Student #8.
Student #9 Avoid Social Media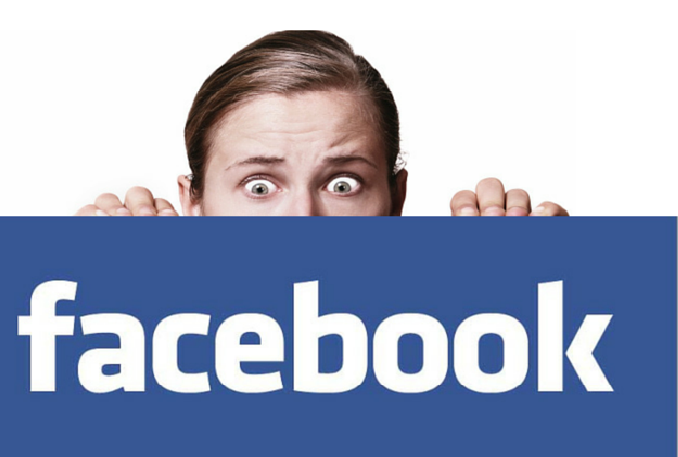 Student #9 is asking a lot. While there is no doubt this will help cope with the loss of...scratch that.... Beat down of my beloved Tide, I am irresistibly drawn to take a peak at what may or may not be said. I don't want to hear what you have to say...but What did you just say? 
Student #10 Be thankful the winning team had close Alabama Ties
AND THERE IT IS. Great Job Student #10. I can cling to this. Dabo is Alabama born and bred. He is Alabama at heart and loves the program he just dismantled. He is a good guy. He is what College Football should be about. He has fun. His players love him. He is the model of every program and every single Alabama fan out there should pause for a moment and think about what may be the next great coach in all of College Football. Hes Crimson at his core and a standing slow clap is in order for Mr. Swinney and what he is doing. 
Hope this was as therapeutic for you as it was for me. Roll Tide. We'll be back!